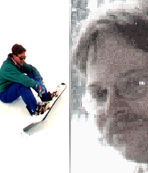 Established in 1997 by the family and friends of thirty year old Chris Maki. Chris was randomly attacked, robbed and stabbed to death while walking to his apartment in Charlotte, NC on November 5, 1997.


The mission of the foundation is to educate all, especially the young, about the occurrence and the consequences of violence in our society today.

LATEST NEWS
Tribute to Chris
As a tribute to Chris, The Chris Maki Foundation will continue to bring
TIGER to schools in Massachusetts by financing a portion of the
performance cost. Once again we reach out to you, our supporters, and ask
you to consider donating to the foundation to assist us in this endeavor.
As always we thank you for your friendship, love and support and ask that
you continue to always "remember Chris" in your thoughts and prayers.
TIGER (Theatre Integrating Guidance, Education, and Responsibility) is a
professional theatre company designed to help children, schools, parents
and communities deal proactively and positively with social issues and
concerns facing children in schools today.

www.plymouth.edu/outreach/tiger

Since November of 2012 when we launched this new initiative the Chris Maki
Memorial Foundation has provided scholarships for TIGER visits to multiple
schools in Massachusetts, including:

Lunenburg Elementary, Middle, and High Schools
St. Anthony's (Fitchburg)
Johnny Appleseed (Leominster)
Tathem Elementary (West Springfield)
Overlook Middle School (Westminister)
Pentucket Middle School (West Newbury)
Sol Hajjar Elementary School (North Billerica)
Northwest Elementary School (Leominster)
Northeast Elementary School (Waltham)
Westminister Elementary (Westminister)
Goodyear Elementary (Woburn)
Florence Sawyer School (Bolton)
Hale Middle School (Stow)
Fall Brook Elementary (Leominster)

Please send donations to:
The Chris Maki Foundation c/o
The Maki Family
32 Sargent Street
North Woodstock, NH 03262


2013 Scholarship Awards





Maria DeMalia

St Bernard HS to Anna Maria College $1000



Cameron Filiau Lunenburg High School to Wentworth Institute of Technology $1000